---
2. THE NEW YORK TIMES - READERVERSARY
Concept design for The New York Times 2020 Maker Week (
read here︎︎︎
). I led the visual and brand direction. This project placed "Best Overall." Design collaboration with Leah Anton.
Product Design
2020
View prototype here ︎︎︎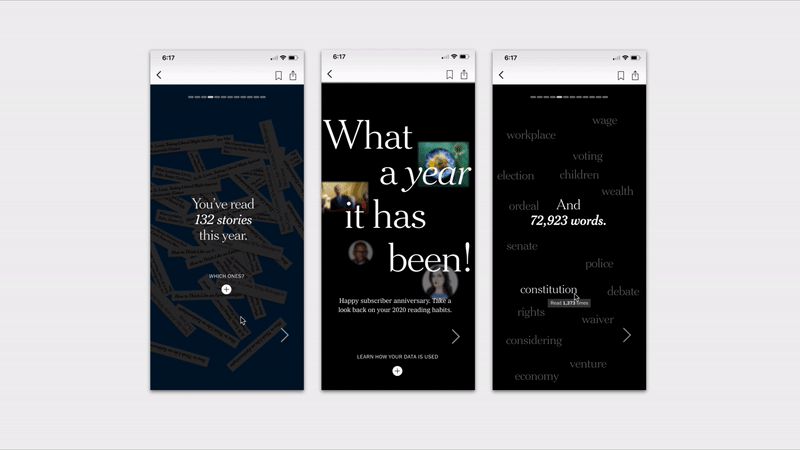 Full team: Team: Leah Anton, Amitai Berger, Anish Vankayalapati, Anna Davies, Anna Guidi, Deepak Goel, Denise Wang, Michael Abela, Rashika Singh, Saadhvi Umesh, Zhen Xu. Typefaces and photography are from The New York Times.